Mediator Jose G. Rodriguez Honored With Leadership Award
MediationWorks Mediator Jose G. Rodriguez was awarded the Justice Labarga Leadership Award at the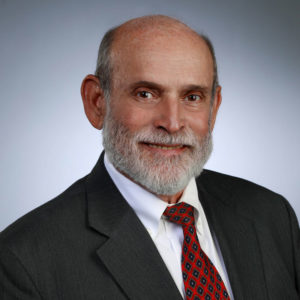 Palm Beach County Hispanic Bar Association's Annual Justice Labarga Luncheon at the Kravis Center in Palm Beach County on August 20.
The Labarga Award is given once a year to acknowledge a member of the legal community who promotes excellence and diversity in the legal profession; demonstrates a commitment to the purposes and goals of PBCHBA; advances the status of minorities within the profession; has made significant impacts in the Hispanic community through his legal service or volunteer activities; and provides mentorship and a positive role model for PBCHBA members and the Hispanic community.
Justice Jorge Labarga served as the event's guest host and presented the Leadership Award. Justice Labarga attends every year's event in his honor to support Hispanic attorneys in the legal profession.
"As a founding member and past President of the Palm Beach County Hispanic Bar Association, I want to congratulate the entire Association for the great growth in membership and achievements since its founding 30 years ago," stated Rodriguez. "I am both humbled and honored by my selection to receive the Justice Labara Award for 2021."
Jose G. Rodriguez spent 45 years as a civil trial lawyer, the last 30 as a Florida Bar Board Certified Civil Trial lawyer. Now, as a Certified Florida Circuit Court Mediator, he is transitioning his practice to full-time mediations. He will concentrate on the mediation of civil cases with an emphasis on personal injury, wrongful death, medical malpractice, product liability and worker's compensation cases.
The Palm Beach County Hispanic Bar Association is a nonprofit organization that over two decades has advocated for equality, diversity, representation, and inclusion in the legal field. To learn more about the PBCHBA visit: https://www.pbchispanicbar.com.
MediationWorks is a leading provider of alternative dispute resolution services throughout Florida. The company specializes in insurance claims/hurricane claims, personal injury, wrongful death premises liability, medical malpractice, product liability, workers compensation, business/contract disputes and business torts. The mediation and arbitration company is headquartered in Delray Beach, Florida, at 455 NE 5th Avenue, Suite D300. Additional information about MediationWorks may be obtained from the company's website at https://mediationworksfl.com or call (561) 245-2200.