Mediator Ira S. Bergman Joins MediationWorks
MediationWorks is pleased to announce the addition of attorney Ira S. Bergman to the company as its newest full-time Mediator and Arbitrator.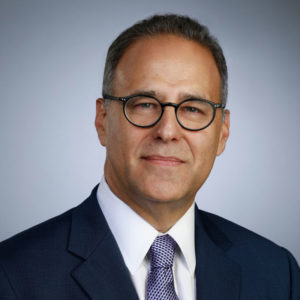 Mediator Bergman is a Florida Supreme Court Certified Circuit Civil Mediator. He began his legal career almost 30 years ago as a judicial law clerk at the 15th Circuit in West Palm Beach, and thereafter worked as an insurance litigator in New York City and Philadelphia. He returned to South Florida in 2007, where he continued to litigate a wide range of insurance cases, both first-party and third-party.
Mr. Bergman's multi-faceted background as a coverage attorney makes his perspective on mediation unique. He has a deep understanding of the insurance industry and the factors that motivate both claimants and insurers to settle cases.
Throughout his career, Mr. Bergman has developed and executed strategic resolution plans for thousands of pre-litigation disputes and litigated cases. He has undertaken multiple roles in the mediation process as decision-maker, mediator and counsel of record. Mr. Bergman's most satisfying work has been the facilitation of negotiated resolutions of multi-party disputes.
"Ira is one of the most knowledgeable coverage lawyers in the state. I know this because I litigated against Ira when I was still practicing law," said Eric Luckman, mediator and founder of MediationWorks. "His depth of knowledge will be a tremendous benefit to those who mediate with him."
Mr. Bergman is available to mediate insurance claims throughout the state of Florida, including property, liability, and automobile coverage disputes, bad faith claims, and regulatory compliance issues.
For more information about Mr. Bergman or to engage him as a mediator or arbitrator, please call (561) 245-2200 or visit: https://mediationworksfl.com/about-us/#IraBergman.
MediationWorks is a leading provider of alternative dispute resolution services throughout Florida. The company specializes in insurance claims/hurricane claims, personal injury, wrongful death premises liability, medical malpractice, product liability, workers compensation, business/contract disputes and business torts. The mediation and arbitration company is headquartered in Delray Beach, Florida, at 455 NE 5th Avenue, Suite D300. Additional information about MediationWorks may be obtained from the company's website at https://mediationworksfl.com or call (561) 245-2200.